DRE
J. SCHAEPKENS
VAN RIEMPST
After breast cancer surgery
Today, breast cancer affects one out of nine women. In most cases treatment implies breast surgery. Reconstructive surgery can reduce eventual consequences of breast cancer procedures.
BRCA positive – The breast cancer gene: what about my breasts?
If family history reveals several breast or ovarian cancers, an oncogenetic consultation will determine if a genetic test is indicated.
Breast reduction
Excess breast volume can cause various problems such as pain in the bosom itself, in neck, back and shoulders.
Breast augmentation
Breast volume may be insufficient, following restricted development during puberty, pregnancy or weight loss. Dissatisfaction with breast size can lead to discomfort or a decrease in self-image or self-confidence.
Breast lift
Breast ptosis (drooping or sagging of the female breast) can be corrected by several techniques, depending on the degree of ptosis and the desire of the patient.
Correction of breast asymmetry
Sometimes breast development can be unbalanced. Pronounced asymmetry in form and volume may exist between breasts.
The male chest: gynecomastia
Gynecomastia or increased breast volume in men is a normal and temporary development in about 50% of boys during adolescence.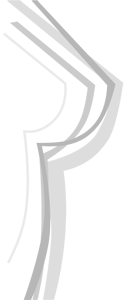 Regarding each treatment
After consultation and clinical examination, Dr Schaepkens van Riempst will discuss with you the possible treatment(s), each with its advantages, disadvantages and eventual complications. If appropriate, she will give you more information using sketches or pictures.
The final result of aesthetic, plastic and reconstructive surgery can often only be observed at one year after the procedure; during this time, the scars fade, the swelling decreases, the treated area becomes more harmonious and natural.
In the early postopertive period, Dre Schaepkens will see you regularly until healing is complete, followed by three monthly consultations during one year.