DRE
J. SCHAEPKENS
VAN RIEMPST
Breast augmentation
Breast volume may be insufficient, following restricted development during puberty, pregnancy or weight loss. Dissatisfaction with breast size can lead to discomfort or a decrease in self-image or self-confidence.
An increase in volume involves cohesive silicone gel implants. After discussion around this aesthetic procedure, various external samples are tried under a tight garment, to compare different volumes. Before the age of 35, providing the indication is correct, injection of your own fat is also an option to increase moderately your breast volume.
This aesthetic surgery is performed under general anaesthesia, in an outpatient setting. Insurance does not cover this intervention, except in some cases of underdevelopment during puberty.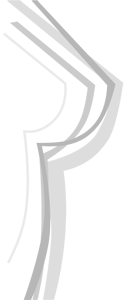 Regarding each treatment
After consultation and clinical examination, Dr Schaepkens van Riempst will discuss with you the possible treatment(s), each with its advantages, disadvantages and eventual complications. If appropriate, she will give you more information using sketches or pictures.
The final result of aesthetic, plastic and reconstructive surgery can often only be observed at one year after the procedure; during this time, the scars fade, the swelling decreases, the treated area becomes more harmonious and natural.
In the early postopertive period, Dre Schaepkens will see you regularly until healing is complete, followed by three monthly consultations during one year.