DRE
J. SCHAEPKENS
VAN RIEMPST
The belly
The abdominal wall can remain marked after significant weight loss or pregnancy: skin has lost its tone, forming ripples and skin folds, or is damaged by stretch marks or scars.
Arm lift & thigh lift
Sagging skin at upper arms or inner thighs can bother you in your daily life. Sagging or drooping appearance of upper arms can be the result of aging or weight loss.
Benign and malignant skin lesions
Benign skin lesions like moles, cysts, lipoma (fat lump) can be removed under local anaesthesia.
Scars, wounds and burns
Wound healing is a complex process, which goes through different stages before fading in colour and firmness. Some scarring develops abnormally, resulting in thick or palpable scars, accompanied by itching and pain.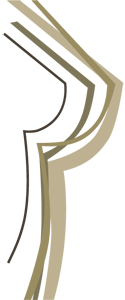 Regarding each treatment
After consultation and clinical examination, Dr Schaepkens van Riempst will discuss with you the possible treatment(s), each with its advantages, disadvantages and eventual complications. If appropriate, she will give you more information using sketches or pictures.
The final result of aesthetic, plastic and reconstructive surgery can often only be observed at one year after the procedure; during this time, the scars fade, the swelling decreases, the treated area becomes more harmonious and natural.
In the early postopertive period, Dre Schaepkens will see you regularly until healing is complete, followed by three monthly consultations during one year.