DRE
J. SCHAEPKENS
VAN RIEMPST
After breast cancer surgery
Today, breast cancer affects one out of nine women. In most cases treatment implies breast surgery. Reconstructive surgery can reduce eventual consequences of breast cancer procedures.
Tumor removal, conserving the rest of the breast (tumorectomy), followed by radiotherapy, can lead to an imbalance between breasts, a hollow scar or a displacement of the nipple and areola. After a clinical examination, various possibilities to improve breast symmetry are discussed in detail with you.
Sometimes cancer requires total removal of the breast tissue conserving the skin envelope (skin sparing mastectomy). This allows immediate breast reconstruction during the same operation: breast volume is reconstructed either by a silicone gel implant, or by the patient's own tissue, such as the muscle of the back (latissimus dorsi flap) or the skin & fat of the belly (free DIEP flap by microsurgery).
If cancer requires total removal of the breast (mastectomy), reconstructive surgery can be performed in a separate intervention. Different reconstructive techniques will be explained to you (implant; autologous tissue from the back or belly; fat transplantation). The choice of reconstruction is made between you and Dr. Schaepkens, taking into account your history and wishes.
Reconstruction of the areola and nipple is possible from six months onwards after reconstruction of the breast, using your own tissues, by tattoo or by very natural silicone reproductions. These can already be applied after complete healing of the scars.
Most reconstruction methods require minor corrective or revision surgery, adjusting volume or reducing a scar. These procedures can be performed in an outpatient setting or under local anaesthesia.
Breast reconstruction is generally not decided during one single consultation. Dr. Schaepkens van Riempst is at your disposal as often as you require for further explanation and discussion.
Once breast cancer treatment and follow-up post-reconstruction are finalized, the patient may experience a sudden feeling of loneliness or abandonment. She may be confronted to a feeling of loosing her self-esteem: change in her body with more or less important scars, questioning of her femininity, daily life as a couple where sexuality needs to find another balance, consequences of chemotherapy, etc. Dre Schaepkens van Riempst takes it especially at heart to be there for you to discuss, to listen to you and to guide you eventually to other therapists, to allow you to find a new quality of life after breast surgery.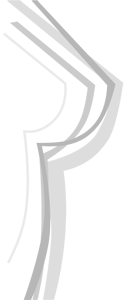 Regarding each treatment
After consultation and clinical examination, Dr Schaepkens van Riempst will discuss with you the possible treatment(s), each with its advantages, disadvantages and eventual complications. If appropriate, she will give you more information using sketches or pictures.
The final result of aesthetic, plastic and reconstructive surgery can often only be observed at one year after the procedure; during this time, the scars fade, the swelling decreases, the treated area becomes more harmonious and natural.
In the early postopertive period, Dre Schaepkens will see you regularly until healing is complete, followed by three monthly consultations during one year.