DRE
J. SCHAEPKENS
VAN RIEMPST
The male chest: gynecomastia
Gynecomastia or increased breast volume in men is a normal and temporary development in about 50% of boys during adolescence. However, this gynecomastia may remain, or develop in adulthood (e.g. as a consequence of weight loss).
Plastic surgery intervenes if the gynecomastia causes morphological or psychological discomfort. The technique consists of a liposuction with or without removal of the mammary gland through an incision under the areola. If excess skin is present, the excision scar lies around the areola or in the axilla.
Health insurance covers this plastic surgery procedure in specific cases only.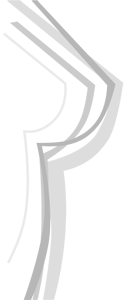 Regarding each treatment
After consultation and clinical examination, Dr Schaepkens van Riempst will discuss with you the possible treatment(s), each with its advantages, disadvantages and eventual complications. If appropriate, she will give you more information using sketches or pictures.
The final result of aesthetic, plastic and reconstructive surgery can often only be observed at one year after the procedure; during this time, the scars fade, the swelling decreases, the treated area becomes more harmonious and natural.
In the early postopertive period, Dre Schaepkens will see you regularly until healing is complete, followed by three monthly consultations during one year.