DRE
J. SCHAEPKENS
VAN RIEMPST
Ears
Otoplasty or surgery for prominent ears is performed in adults or children, to diminish protruding cartilage of the ear.
At the child's choice, this intervention can be done from the age of 7 years onwards, under general or local anaesthesia.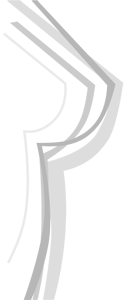 Regarding each treatment
After consultation and clinical examination, Dr Schaepkens van Riempst will discuss with you the possible treatment(s), each with its advantages, disadvantages and eventual complications. If appropriate, she will give you more information using sketches or pictures.
The final result of aesthetic, plastic and reconstructive surgery can often only be observed at one year after the procedure; during this time, the scars fade, the swelling decreases, the treated area becomes more harmonious and natural.
In the early postopertive period, Dre Schaepkens will see you regularly until healing is complete, followed by three monthly consultations during one year.